Blog Posts - Stoner Rock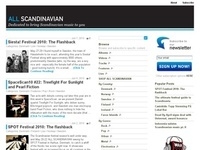 Back in 2007 Claus Wrang Michaelsen (featured here as part of the great Danish stoner rock outfit Hjortene) got his hands on an advance copy of Omar's debut album, 'I Am Heavy Metal, Who Are You?'. Then the Swedish quintet were shop...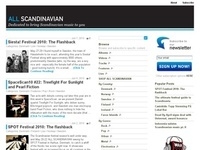 As you may have noticed we recently published a post with our band recommendations to the Roskilde bookers working on this year's festival. Soon after comments with more and other bands came our way and among those were Swedish stoner rock quar...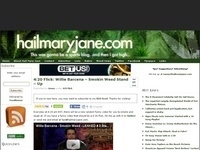 My fellow Nashvillians, Jeff The Brotherhood, provide an amazing live performance in this video from the Conan show. Conan's wind instrumentalist/flautist joins The Brotherhood for a spectacular "Gethro Tullish" style solo that melt...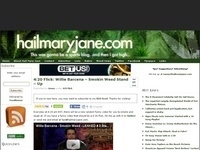 It's 4:20 and it's time to rock, Greenie's!! And I do mean ROCK!! We are featuring the latest release from the heavy metal supergroup Hellyeah!! This amazing band is comprised of a literal who's who of heavy metal musicians, with Mudvayne lea...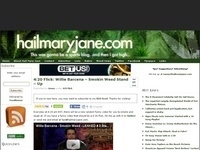 It's 4:20, Greenie's and it's time to rock out with Shiny Toy Guns! They are an American pop-rock band that formed back in 2002 in Los Angeles, California. They released their first studio album We Are Pilots in 2006; it featured three singles...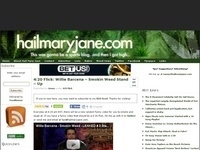 In our continuing effort to bring you full concerts and documentaries that kick ass, we are checking out Pink Floyd's "Live @ Wembley-1974″. This is an amazing concert for the ears and eyes! WARNING! ,lol, Don't sit too close...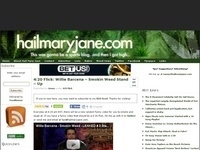 "With an achin' in my heart," Ah yeah, Greenie's it's time for a little Led for your head! You won't meet very many rock musicians, new or old, that doesn't list Led as a major influence to their personal mus...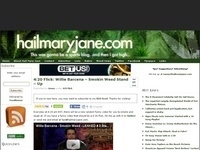 The band Diamond Rugs or as they prefer you say it, Di am on dRugs is comprised of members from other successful bands. The term supergroup is normally reserved for these situations, but I doubt you've heard of most of the groups these guys hai...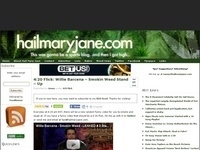 The Silversun Pickups are one of my favorite bands. They have amazing song writing abilities and are as tight as a tick on a dog's, well you know, they freagin' rock! What does there 90′s grunge rock influenced style sound like to m...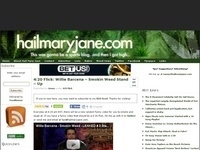 The punk rock band Jeff the Brotherhood consist of only two members, brothers  Jake and Jamin Oral. They are natives of Nashville,TN and operate their own record label, Infinity Cat Recordings. Their label has recorded almost every up and coming pun...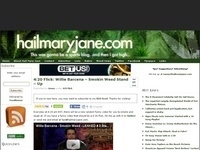 Oh hell ya!! The Stone Freagin' Temple Pilots! Ok, it may be a little obvious, I LOVE THIS BAND!! I really enjoy searching for and discovering new music to share with our Greenies, but it really fires me up to be able to share music from...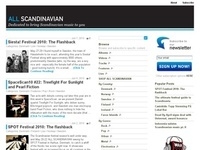 There are couple of great things about new Danish act Gonzo Morales: 1) In this day and age when the majority of music listeners only download or stream "the hits" of an album, they've decided that their debut should be a concept al...

Gênero: Experimental rock/ psychedelic rock País: Brasil Ano: 2011 Comentários: Para início de conversa esse post deveria ter saído lá para metade do ano passado, mas devido a um certo acúmulo de e-mails, pedidos, parcerias, problemas... acab...