Blog Posts - Stowmarket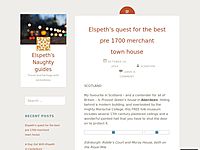 Oh little town of Slowmarket How still we see thee lie Above thy deep and dreamless sleep The rest of the world goes by And in thy dark streets shineth And gathered all above While locals sleep the angels keep Their watch of wondering love   Wha...
March . One of my favourite months of the year. The first greenshoots and buds appearing the daffodils and snowdrops in the hedgerows. It is that sense of new life, renewal , the dawn chorus and the longer days everything feels better and there...
St Mary's Church Buxhall Finally the race that I have been training for really since the beginning of January arrived. On a dry but breezy day I set of for the new race venue headquarters which were in the small village of Buxhall in Suffolk. The He...
Lunch time today was my last quality training session before my half marathon race on Sunday at Stowmarket, Suffolk. I am in a taper week and didn't run Monday or Tuesday. I am putting up my feet a bit and planning to enjoy plenty of carbohydra...
I am really uping the anti as I head towards the final weeks of my 12 week Runners World SMART Coach training schedule. The main thing for me will be to avoid injury so I get to the starting line fit and prepared on the 28th March for the Joe Cox Hal...
At lunch time today on the way home from work I stopped off at Needham Market and parked the car at the Lakes. There were not many cars; those folks who had ventured out tended to be walking the dog at a hurried pace. However there were a...
I really have a focus to base my training on now. I have gone and done it and entered a race for the first time since June 2009. I have entered the Joe Cox Half Marathon at Stowmarket Suffolk. This year the race course is a new one with a new...