Blog Posts - Strawberry French Toast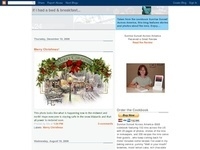 Another beautiful place to visit in the Fall is Georgian Manor Inn in Norwalk (Sandusky area), Ohio. Judy & Gene Denney are still the innkeepers and serve the best Strawberry French Toast and an amazing Quiche. Both recipes are in my B&...
 Entry #2580, June 30, 2013 Happy Sunday! Who's ready for some french toast filled with warm strawberries and creamy cream cheese filling? With the 4th of July right around the...