Blog Posts - Stryker Corporation
How many more companies like Stryker will follow suit in the coming months? Via Fox Nation Stryker Corporation has announced that it will close its facility in Orchard Park, New York, eliminating 96 jobs next month. It will also counter the medical d...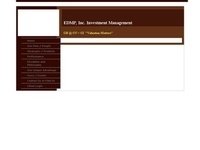 I find it odd that we revere the greatest investors, such as Warren Buffett, Peter Lynch, Ben Graham and Marty Whitman, yet we mostly ignore their sage advice. Nowhere is this more evident than how most investors think about stock prices compared to...