Blog Posts - Sunny Wieler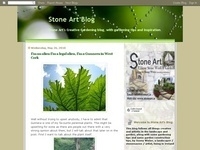 In preparation for my first mosaic workshop of 2016, I took a trip to Barcelona, Spain for some mosaic inspiration. Rather than rambling on, I will let the photos speak for themselves. I probably took 100's of photographs during my visit to Barcelona...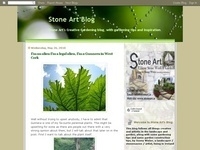 Earlier in the year I was commissioned under the Per Cent for Art scheme to create a sculpture for a secondary school in Drogheda Co. Louth. The brief was to create a piece to commemorate the transition of the school from its humble beginnings i...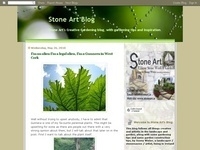 Jumping for Joy. Andre Lemieux, John Bland, Sunny Wieler, Ken Curran, Dom Keogh, Doug BellSeptember was a busy month for stone festivals. First we returned to 'The Gathering of Stones' site to put the final arch in place and to make plans for the fin...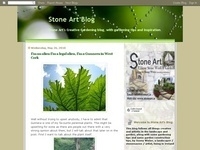 Here is a look at my latest outdoor classroom project I completed recently. In early 2015 Scoil Mhuire National School in Lucan, Co. Dublin put out a tender to commission a creative outdoor space for the students to utilise for years to come. It...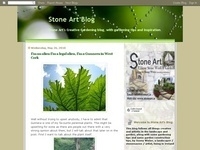 Well the stone festival season is well and truly upon us. This year I started my festival season with a trip to Austria's largest wine-producing town, Langenlois. The wine however was just a indulgence and not my main reason for traveling here.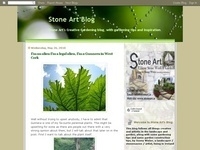 Sculpture in Context 2014 in The National Botanic Gardens, Glasnevin, Dublin.4th September to 17th October 2014Sculpture in Context 2014 returns once again to the National Botanic Gardens, showcasing the work of Irish and international artists. It is...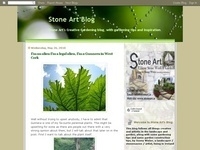 Almost a year late, but here is the story of my involvement in Bloom in the Park garden show last year.Tim Austen's Gold winning garden at bloomOutdoor classroom under construction during spring 2013 Picking up icy cold stones in January of 2013...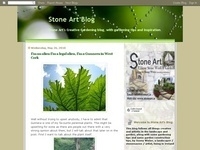 Having this sculptural outdoor classroom project for a school as my first large public work was both challenging and rewarding. Following a site visit with the arts committee of the school I created a concept that would be distinctive of the schools...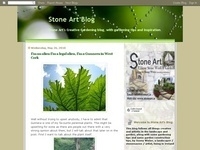 After months of anticipation, stones, masons and dry-stone enthusiasts from the four corners of Ireland as well as the rest of the world came to a head in the center of Ireland. June 20th 2013 marked the beginning of The Gathering of Stones.Sto...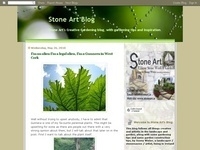 As part of the sculptural outdoor classroom that I am working on at the moment for a school here in Dublin, I was asked to incorporate a tree somewhere into the design to represent the 'Family Tree'. The 'Family Tree' is a song which has come to symb...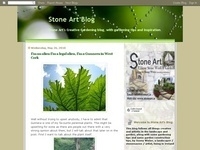 Detail from the 'Family Tree' mosaic I am working on for an outdoor classroomHappy New Year everyone. I feel the need to write a new blog post as I have been neglecting to do so over the past six months or so. Looking back at 2012...