Blog Posts - Super Trees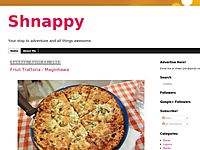 Check out the free attractions in the wonderful city of Singapore! This entry features a preview of the world's largest orchid display, the world's largest water fountain (also a wishing fountain) in the world, artificial trees that made me remember...
We wanted to maximize our limited time in Singapore so we immediately went to Singapore Flyer after our fun day in Legoland. We left Malaysia at exactly 5:30 PM but arrived in Singapore around 7:30 PM due to traffic. Here it is! At a height...