Blog Posts - Sword/launcher Strike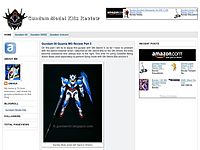 For the last part, when i try to combine the Ootori pack with Aile Striker pack + Sword/Launcher Striker pack, apparently this one can carry other Striker pack armaments similar as Sky Grasper. However, some part should be removed (the big tubes from...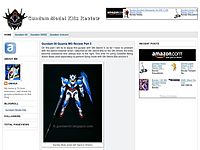 As we already know that Bandai did not release Sky Grasper for MG line, so i decided to convert my O-Raiser into Sky Grasper, and i called this Sky Raiser. I modified the tail of  O-Raiser by adding an unused PC part, then create additional hole...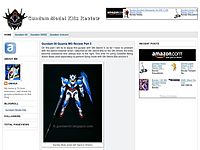 Perfect Strike Gundam (GAT-X105+AQM/E-YM1) is the heavy armed variant of the Strike Gundam (GAT-X105) which appeared on Mobile Suit Gundam SEED HD Remastered episode 36. This unit is piloted by Mu La Flaga.Unlike the HG version of Perfect Strike Gund...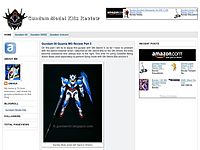 Premium Bandai Hobby Online Shop started accepting pre-order for MG 1/100 Sword / Launcher Striker Expansion Pack from April 12th 2013, this Expansion Pack will be released on June 2013 at the price of ¥2,310.  By attaching this optional unit in...