Blog Posts - Swordsmithing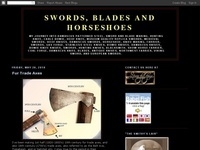 Stage5 ...just an update on the addition of the small port or side ring and I choose the covering for the grip also. In my next post I will name the element parts that make up a whole sword and hilt, each is composed of several distinct com...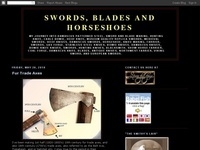 stage 3This is the main anatomy of a Hilt and how some are constructed, minus the Ray skin (stingray) or wire wrap. I'm still undecided at this point what will eventually cover the Walnut wood handle.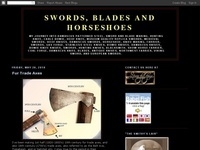 stage 4My interpretation of the Spada De Lato (Side Sword) is taking shape. All of the main parts of the Hilt are rough fitted with the hand forged and welded cross guard heat seized on the tang of the "Lucifer's lace" patterned blade. ...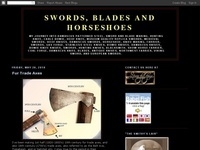 SWEPT HILT RAPIERSDARK HANDLES326 LAYERS, (S7-MILD STEEL) MAHOGANYCENTER-FLAMBURGSTAINLESS STEEL W/BIRCH HANDLE First of all, Let me thank you for visiting my page...How I got started.In the fall of 2003, sitting on the couch after a hard days work...