Blog Posts - Syok Sendiri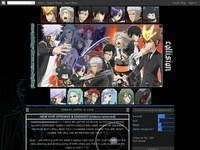 Hey Hey!~ waking up in the early morning to get ready to be early for Comic Fiesta 2012 Day 2~ Yesterday~ Day 1 was a blast!I reach there and i didn't know where to queue up... T_T~ i walked up and down the convention centre like a crazy woman...i ju...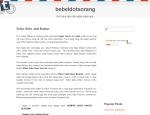 Sekarang ni ramai blogger yang syok sendiri termasuklah juga aku. Taip entri panjang-panjang tapi takde sorang pun yang baca. Senang cerita sendiri taip sendiri baca.Kenapa fenomena sebegini boleh berlaku?salah blogger atau salah pembaca? mungkin dua...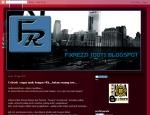 Jika betul dirinya utk ku;walau bukan jodohku;ku tetap terima;kerana dia, membuatkanku lebih mengingati Mu;lebih mematuhi Mu;walau dirinya hanya sebab-musabab;utk aku kembali;dan jgn membuatku;pabila dirinya bukan untukku;membuatkan ku alpa,lupa, dan...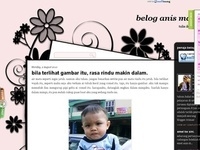 hai semua!!meh sini..anis nak bercerita ni.ahaa..daripada korang buang masa tak tentu hala,baik korang buang masa kat sini.heee.. =.= setelah dikaji dan diteliti,barulah saya perasan ada jugak tanda-tanda orang nak cop diri kita sebagai perasan&nbsp...