Blog Posts - T-rex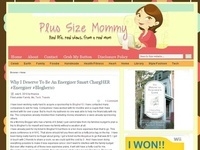 K'Nex has these "KOOL" bikes that you can build and then display, or take apart and rebuild. Children love to put things together and these bikes are sure to please any child of about age 7 and older. Even my husband got in on the a...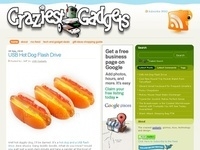 Luxury gadget modder Stuart Hughes has just released his latest atrocity masterpiece- the iPhone 4 HISTORY edition. This $65,000 phone has an actual 65 million year old Tyrannosaurus Rex tooth thinly shaved and stuck onto the back of the phone. It al...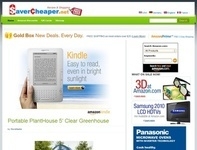 Boris Tyrannosaurus InterAction Figure is based on the iconic character from Jim Henson's Dinosaur Train television series. SmartTalk technology gives Boris the ability to recognize and interact with other dinosaurs in the line and have roaring...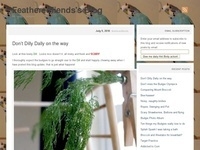 It is such a hard life being a budgie.  Monty keeps telling me that the amount of playing and eating he is expected to do is difficult at times, how to fit it all in when you only have 24 hours a day. Perhaps this is why all seven birds have been re...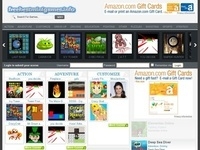 Fun and friendly kids color in dinosaur games from DinoSawUs. Color in a crazy T-Rex while he fixes his Retro Dino Cruiser – super fun color games from the crazy dinosaur games world – DinoSawUs – http://www.dinosawus.com...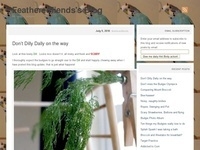 The birds are all singing away to some Rock music as usual, wonder if they will be lucky and their favourites will come on, these include "Don't stop me now" by Queen anything by Mika and anything that is really jumpy and lively! Mo...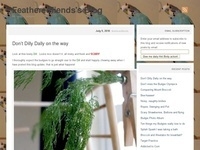 Weather is a bit miserable today, been looking like rain but not actually happened. But we have had some small periods of sunshine which the birds have enjoyed thoroughly. Monty sat on my hand earlier and ate a sprig and a half of millet quite happil...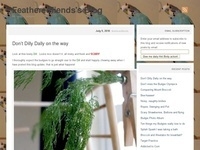 Today has been bath day for the birds, splish splash! Yesterday we re-arranged the front room a lot because I am using an old PC instead of my recently dead laptop to work on.  Things are quite different and the budgies have definitely noticed! They...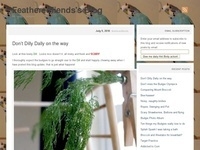 I bet you have missed their little feathery faces, go on admit it. The Fiends have acquired some new goods since my last blog update. They have another Soap dish stuck to the window – this has proved very popular, they've been queuing up taki...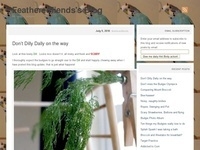 We thought we were going to have to lock the fiends in for the day as we had workmen arriving, so we gave them some corn which I ingeniously managed to wedge onto lolly-sticks and the husband hung up in the cage on a wooden clothes peg. I also draped...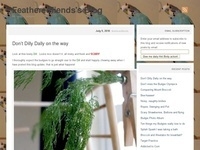 Wow, the sky just got dark and it's suddenly started raining really hard, I heard someone scream outside and someone shouted "I'm getting really soaked", always funny when it's happening to someone else The budgies do not like the dark...