Blog Posts - Tabletop Game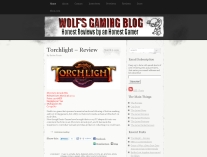 A while back I wrote an article where I talked about how tabletop games have seen a massive and impressive resurgence, which in turn has led to some truly stunning designer games that boast beautiful themes and fantastic mechanics. Introducing some o... Warning!  This episode of TableTop is not for kids!  And this episode is NSFW as well!  If you can watch this episode of TableTop without getting in trouble, by all means do it!  This week, Wil Wheaton is joined by Ali … Continue reading &... Gamers rejoice!  The Geek And Sundry show TableTop is back with brand new episodes!  If you have watched TableTop since the beginning, the production qualities have improved, and the first episode of season three is almost like watching any TV R... Many people think board games are a thing of the past since computers and online games have taken over.  But I am here to tell you that table top games have found a place in the geek and nerd world! … Continue reading →...