Blog Posts - Tanglad Bacolod City's Grilled ChickenChicken Inasal is a popular recipe for Grilled Chicken from the Bacolod, the City of Smiles. It differs from chicken barbecues found elsewhere in the Philippines because of the marinade, forgoing soy sauce and including... Tinolang Manok with Tanglad! It's definitely worth trying this variation on the classic Filipino dish. The lemongrass adds extra flavour and warmth to the soup and its perfect for those cold and wet days when we need some hot, tasty food to war...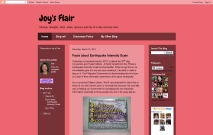 Dengue cases have been growing in number day by day. It is becoming rampant lately. The daily news on tv reports and shows numerous Dengue patients, mostly children lying in hospital beds, folding beds and even in chairs in government hos...