Blog Posts - Tantanmen Tantanmen of Little Kodo is now available at Buendia Food By The Court (BFBTC).  In the past few days, I was able to visit their food stall located at BFTC Sen. Gil Puyat Avenue corner Bautista and Finlandia Streets, Brgy. San San Isidro, Makati Ci...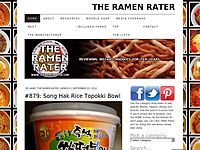 When I pulled this bowl out of one of the boxes Nissin Japan sent, I was immediately curious. I mean, this looks really thick. This is a shrimp tantanmen. What is tantanmen you ask? Wikipedia, if you please… Dandan noodles or dandanmian (tradit...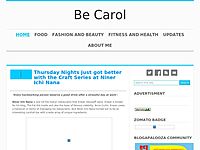 We can certainly feel that the holiday season is here as we can feel the nippy breeze in our tropical country. With this weather, a lot of use often crave for something warm to neutralize the chills. Most of us want a pipping hot bowl of noodle soup,...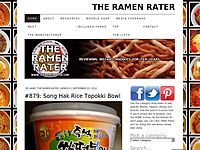 Here another one I got up in Canada at T&T Supermarket in Richmond, BC. Never have I seen this brand before and thought 'hey – this in interesting!' What's more, it's actually heavy! What's inside this thing ma...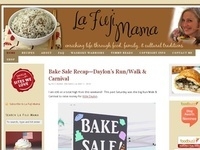 Hatch Chile Tantanmen Makes 6 servings 3 fresh Hatch chiles (extra hot Hatch chiles if you can get them!) (for medium spicy, add additional chiles for a spicier finish!) Tantan Sauce: 1/2 cup toasted white sesame seeds, ground 1/3 cup oyster sauce 1/...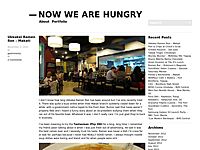 I heard about Wrong Ramen months ago from Dwight (of Pepper.ph) when it was still in its planning stages and now it's up and running. I'm glad that there are people in the country toying with different concepts for restaurants and the fac...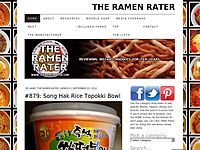 Winding down the Sun Noodle Meet The Manufacturer with the next to last review. I must say there have been some really good ones in this bunch! Here's something I've not tried previously – Tantanmen. Tantanmen as described by Wikipe...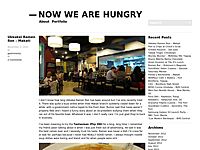 I was in Alabang for a shoot this week and I thought it'd be the perfect time to get a bowl of ramen at Yushoken. I've been hearing good things about it for about a month or so. Never had the chance to drop by because there's hardly...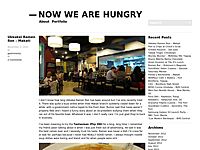 I don't know how long Ukkokei Ramen Ron has been around but I've only recently tried it. There was quite a buzz online when their Makati branch suddenly closed down for a while, with a government notice taped to the front door. Rumor said...