Blog Posts - Tds Deduction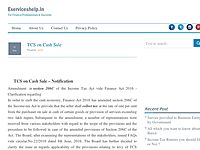 What if not file Statement of TDS within Prescribed Time Charge of TDS recovered Section 200 (1) of the income Tax Act, 1961 ('Act' for short) provides that any person deducting any sum in accordance with the foregoing provisions of bankruptcy X...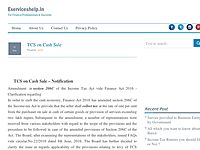 While filing Income Tax Returns NRIs need to know these things Income earned by NRI from abroad is not taxable within India.Some NRIs also have an earning in their motherland country, India in the form of interest from deposits, House property , etc.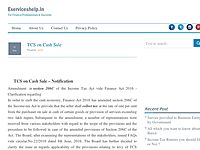 TCS on Cash Sale – Notification Amendment in section 206C of the Income Tax Act vide Finance Act 2016 -Clarification regarding In order to curb the cash economy, Finance Act 2016 has amended section 206C of the Income-tax Act to provide that th...