Blog Posts - Thai/european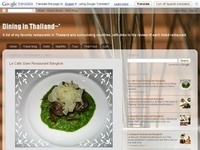 Adding to its strikingly impressive setting is a delightful menu that ranges from French, Italian to Thai dishes, delicately crafted by executive chef Charoen Wongputhorn. Among the eatery's signature creations for starters is pumpkin soup, served in...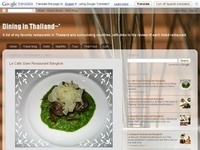 Appetisers and salads are superb, entrees less stellar. Chicken liver and bacon in red wine sauce is a trio of tender morsels wrapped by meaty flavourful bacon in an aromatic sauce. Spicy wing bean salad with shrimps is authentically spicy with a nam...