Blog Posts - The Chronicles Of Zee And Zoey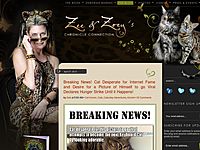 Wow! Hard to believe, but my upcoming book is finally starting to take shape! Focusing on the silly, odd, crazy, and weird things our cats do, the premise is simple—with over 70 million homeless cats living on the streets and in shelters in the U.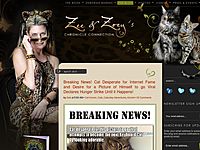 Gratitude. That's the only way I can adequately describe what I felt during my days at the BlogPaws/Cat Writers' Association conference held at the gorgeous and tranquil Sheraton Grand at Wild Horse Pass Spa and Resort in Phoenix last weekend. It...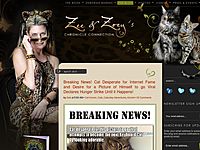 It's almost impossible for me to believe, but I've been blogging for almost 6 years now. It started as an afterthought – I was writing my first book – The Chronicles of Zee & Zoey – A Journey of the Extraordinarily Ordinary and it w...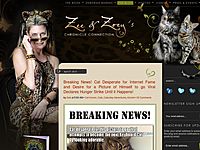 Under the strict supervision of my cats… well, most of them… well, those that are paying attention, I am thrilled to announce that the winner of a copy of The Chronicles of Zee & Zoey – A Journey of the Extraordinarily Ordinary...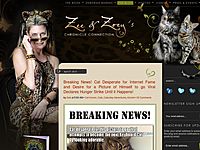 Last night after dinner I was in my office catching up on things – no surprise there. I try to make use of my time as best I can and I was putting together some materials for my upcoming trip I will be taking to the Global Pet Expo in Orlando. I ha...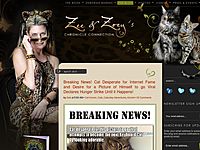 Many ions ago in an uncivilized world, I had another life. A life that involved cats, but only in the sense they were beloved household family members and I had a different job. A job that entailed executive administrative and marketing work, but it...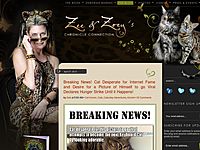 First of all – thank you so much for all the awesome birthday wishes for Kizmet that you left for him on the 4th of July! He was completely overwhelmed by your kindness and wishes he had thumbs so he could personally send you all a thank you note.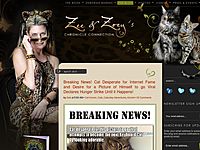 Once upon a time, a long, long, long time ago in 2005, way before high quality photos and knowledge of the Internet and blogs, there was a kitten named Zee who was still so young that he had not yet grown into his full, fluffy mancoat. For the most p...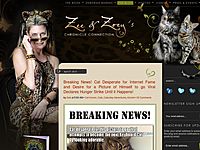 I sent the kitties on a wild goose chase to uncover a hidden message and they are looking high and low to find the clue! Check it out and see for yourself! Yup, little Mia has found the clue and you guessed it, hard to believe, but it's Petties...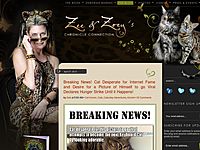 There are 365 days in the year and it seems like almost all of them have been claimed for some sort of awareness day for one reason or another. The year is almost half over and we have already had National Spay/Neuter Month, World Spay Day, National...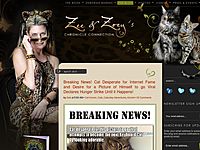 While even one post on the subject is too many, that we have to sit in shock, once again, mere months after the Sandy Hook shootings to watch our freedoms and the little joys of our lives be chipped away because some sickly individuals decide the val...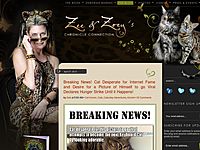 Today is a day of CELEBRATION as our sweet Zoey turns 5 years old!!!! Wow – time just flies and I can't believe this little being that fit in the palm of my hands when I first got her in 2008 is now such a beautiful and graceful fully gro...