Blog Posts - The Coffee Bean And Tea Leaf
I know a lot of us dread Mondays because of weekend hangover. But what if I tell you there's something that you should look forward to every Monday. Something that will perk you up to make you feel better every Monday. It's time to start the week r...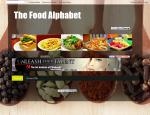 And our winner of the CBTL Giving Journal 2016 is.... And it is indeed the most wonderful time of the year, Christmas is all about giving and we are happy to announce our winner for the CBTL Giving Journal 2016. Again, we would like to thank ev...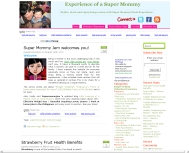 Experience of a Super Mommy Experience of a Super Mommy - Budget wedding, motherhood, pregnancy, parenting, events, family and home Every year I am one of those who collects a journal before the new year comes. In this post, I am glad to share ̶...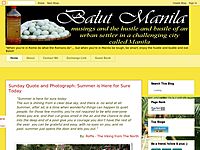 22nd of MarchI am writing this late tonight, Saturday because I just got home from a tiring but totally awesome Saturday. I am so tired and sleepy by now that my phone fell while I'm checking the photos that I took today. Blame my sleep...
Oh well, I have to admit, I am now addicted to planners. Wait let me think. I wanted to remember why I became a person who loves collecting planner. *after 15 minutes* Okay, I still don't know why. Perhaps I shall share it later.Anyways, I have here...
A week ago, I have drawn the winner of my 2013 Coffee Bean and Tea Leaf Journal Giveaway. Unfortunately, whatever reason the winner has, the winner failed to email me her shipping address or made a contact at all.As promised in my tweet, I will...
To everyone who joined my 2013 Coffee Bean Journal giveaway, here's what you've been waiting for. But first, let me thank you for all the support, love, comments and for reading my blog. Again, thank you for joining, RT'd and shared this giveawa...
Can't believe that it's my 2nd year in blogging! Hooray!! And for that, I'll be having a giveaway! If you follow me on Instagram, Facebook or Twitter, you would know how I love Coffee Bean. And in celebration of my 2nd year and in time for new year,...
As I've mentioned here, I was invited to attend the launching of 2013 Giving Journal of The Coffee Bean and Tea Leaf. It was held at the newly opened CBTL branch in Robinson's Magnolia. I've been a planner/notebook collector of CBTL ever since. Every...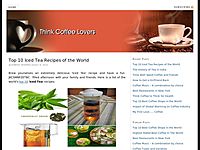 The Coffee Bean & Tea Leaf :-If one is a fan of consuming coffee or tea on a regular basis, then he must be definitely possessing some knowledge about tea … Continue Reading →...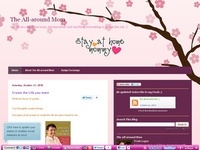 Looking for that perfect inspiration to help you in your photographic pursuits? From May 30 to June 5, The Coffee Bean & Tea Leaf gives photography and art aficionados a real treat as it lets everyone marvel at Tom Epperson's latest works in...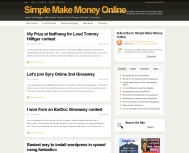 The Coffee Bean & Tea Leaf® is opening its 42nd store right at the heart of Pasay City . The opening of these additional store strengthen its claim as the preferred café chain in the country bySpecialty coffee and tea purveyor … Continue...