Blog Posts - The Excrement Chronicles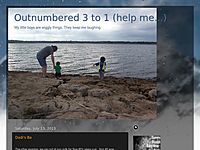 Son #2 is finally potty trained. He does not refuse to sit on the toilet. He does not soil his training pants with abandon. He does not rip off his soiled diaper and run through the house naked. I do not happen upon disgusting...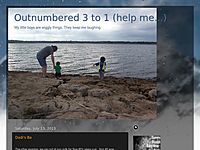 Son #2 is in the process of potty training...again. During the summer, he potty trained and grasped the basic concept. However, toward the end of the summer Son #2 resisted using the toilet and reverted back to pooping his pants. Th...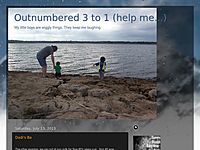 During the summer months, Son #2 and I worked on potty training. I introduced his big boy underwear to him and we admired them together. He tried them on and practiced using the toilet. By the end of the summer, he had grasped the c...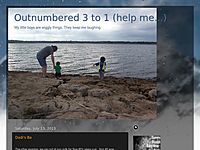 Son #2 is learning to pee pee in the toilet. When we first started, we would go through 6 underwear a day. We were wading in pee pee up to our eyeballs. A few weeks later of consistent or at least semi consistent potty training, Son...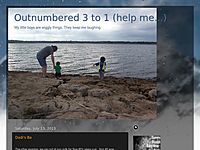 This last Sunday, we had "lazy supper". "Lazy supper" entails some sort of fried goodness while picnicking on the living room floor in front a good movie. "Lazy supper" is fantastic.The kids were camped out on one of my blankets eat...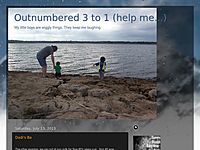 The unthinkable has happened to one of my chairs. For those that know me personally, I will never disclose which chair has had the mishap. No amount of torture can crack my secret.It all began at bedtime. I was finishing up a Bible...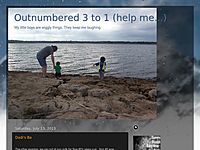 We have been potty training Son #2. As the days go by, he is beginning to recognize when he needs to use the restroom. He still has accidents. However, there are days where he is very successful. One evening, Son #2 accidentall...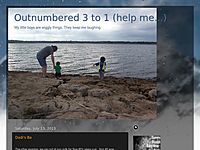 I have finally determined that Son #2's pooping time coincides with his bath time. A couple days ago, he did diarrhea in the tub. AGAIN! With a knowing look of horror, I proceeded to disinfect the tub, toys, and toddler. While...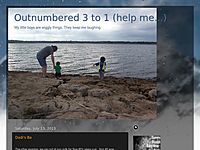 This is a story about a tiny baby transformed into a Leaf Monster while we camped by our favorite lake. The little Leaf Monster was swept up into his mother's arms and vigorously dusted until a majority of the leaves fell away from his fuzzy gr...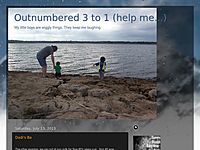 One day, I noticed that Son #2's diaper needed to be changed. I called out. "Change you!"Son #2 looked up from his toys and immediately began to run away. I shouted out in mock surprise. "Hey! Come back here!"However, Son #2 co...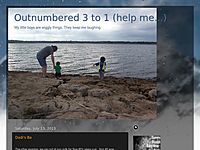 Son #2 is beginning to associate dirtying his diaper with using the potty. We can usually tell when he needs to use the restroom. His face gets tense. His cheeks turn red. He stands with his legs slightly apart and leans on a...