Blog Posts - The Funny Things Kids Say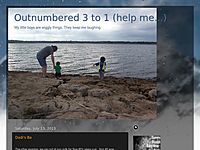 Son #1 got roller blades for Christmas this year. Santa's mysterious helpers fulfilled his one Christmas wish with their generosity. Words cannot describe Son #1's joy.When he unwrapped his present, Son #1's eyes lit up. He screamed...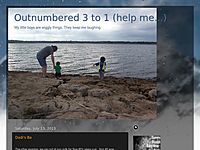 Earlier this evening, the kids played with the toys in the playroom at Abuelita's (Grandma's) house. Son #1 fiddled with the Nintendo while Son #2 scrambled over the Foosball table. I dozed on the recliner as my mom (Abuelita) h...