Blog Posts - The It Crowd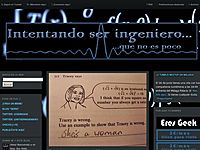 Siempre confundo fuegos con campos de golf.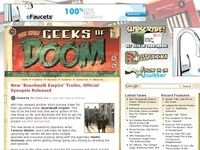 The deal of the day over at RIPT Apparel today is a mash-up design inspired by The IT Crowd and LEGO called "The MINI Crowd" by Powerpig. The shirt went on sale at RIPT today, Saturday, February 8, 2014, at midnight CST, and will continue for 24 hou...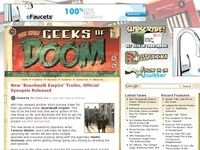 This week, Steve Ballmer says goodbye, and investors want Bill Gates out next, Valve makes a new gamepad, Apple's the number one brand worldwide, the NSA follows you on Facebook (whether you want it to or not), the internet's black market is raid... Oh gosh, I'm so excited!!! The trailer for the most awaited final episode of The IT crowd is here!! I hope they do not disappoint, I think they won't. And the trailer is so small, it really leaves me begging for more. If you don't know about The...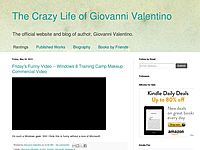 This show was the first super-nerd sitcom. It tells the story of an IT department at a big corporation. The department consists of two real IT people Roy (Chris O'Dowd) and Moss (Richard Ayoade) and their clueless boss Jen...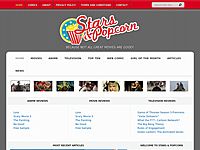 So, here's a list of the five actors we'd love to see taking on the role of the twelfth Doctor. We narrowed it down to the well-known but less-obvious choices. Be sure to let us know who you think would be a great choice to star in the next seaso... Starred by Chris O'Dowd, Richard Ayoade and Katherine Parkinson, The IT Crowd was created and written by Graham Linehan. It ran from 2006-2010 and tells us about the comedic adventures of a ragtag group of tech support workers at a large corpora...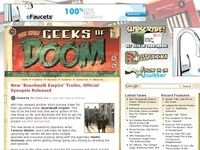 Today, TeeFury is doing one of their special "Twofury" deals with two themed shirts for $11 each. One is an IT Crowd-themed shirt, with a nod to LEGO, by powerpig called "I am a Giddy Goat" (at left); the other is a Breaking Bad-themed shirt by JBaz...