Blog Posts - The Lists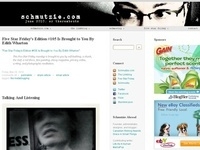 This will be my first conference with an iPhone, and it occurred to me yesterday that there are likely a few apps that would make my visit to BlogHer '10 in New York a little smoother. I started looking into it, and it didn't take me long, with the h...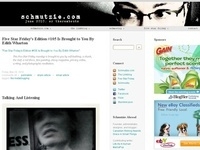 popcorn popped in a hot air popper and then topped with too much butter the feeling of cool sand pressing up against my feet where the water has left the shore to hold that strange baby again that I met only once but felt so connected to a feeling of...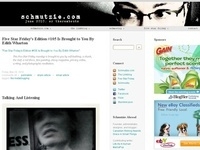 Babysitter Candystriper Fast food waitress Music store clerk Exercise assistant for stroke patients Telemarketer, selling circus tickets Data entry clerk Berry picker Legal receptionist Popcorn maker and salesperson Student Fair trade shop clerk Bari...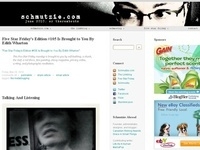 This is the business card I designed last night in preparation for mine and the Palinode's upcoming trip to New York for the BlogHer '10 conference in August. While I was putting the different elements of the card together, I gave a lot of thought t...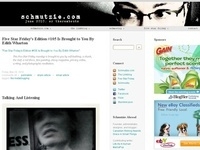 If you could freeze time at any point in your life up until this moment, when would you have frozen it? If you could ask any of your ancestors one question, who would you ask and what would be the question? If you could read your lover's mind, woul...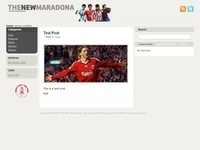 If you are a fan of The Wire and have ever thought 'I wonder how many Footballer/The Wire lookalike's i can find', then save yourself the bother, because the Daily Mirror have done the job for you. [Daily Mirror] We've picked out our favourite below,...