Blog Posts - The Nero Doctrine And The Silent Cull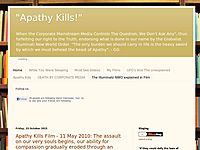 A Demonstration of the Outrageous Hypocrisy Of The UK Media in Abandoning its Citizens in Despair Channel 4 News anchorman, the immature and sycophantic Jon Snow is hard to stomach most of the time. But, this was a blatant insult to injury...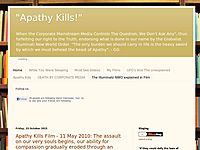 SAVE THE HUMAN "The Great Culling' of the human population has quietly begun. Covertly, insidiously, mercilessly, a global depopulation agenda has been launched. As this plays out, the vast majority of the human race will be removed from...