Blog Posts - The Open Group Austin 2016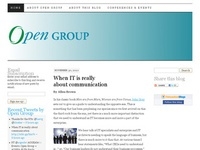 By The Open Group It's no secret that the IT workforce is suffering from a skills gap. Not only are there not enough workers available to fill tech positions at many companies, but even the workers available may not possess … Continue reading...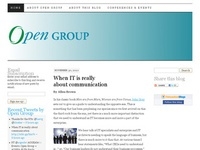 By Loren K. Baynes, Director, Global Marketing Communications, The Open Group During the week of July 18th, The Open Group hosted over 200  attendees from 12 countries at the Four Seasons hotel on the beautiful banks of Lady Bird Lake … Contin...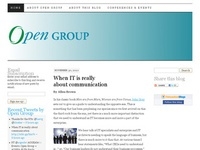 The first release of a three part standard designed to improve alignment, governance and integration between the different aspects of business transformation projects The Open Group, the vendor-neutral IT consortium, has today launched the Open Busin...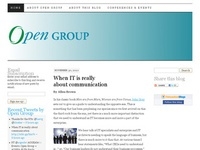 The Open Group, the vendor-neutral IT consortium, is hosting its latest event in Austin, TX, USA July 18—21, 2016. The event, taking place at Austin's Four Seasons Hotel, will focus on open standards, open source and how to enable Boundaryless ...