Blog Posts - The Winter Garden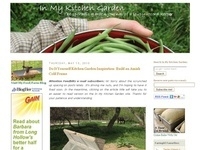 Save your biggest cloves for planting next year's garlic crop. Realization of the Day: December is a bad time for me to plan on planting my garlic. Of course I knew this already. The best time to plant garlic is a month or two before the...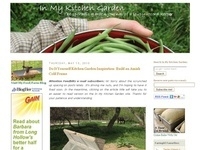 Southern half of the raised bed kitchen garden, as seen this afternoon from the second floor of the new house! Yesterday it was sunny and in the 50s. I ditched my massive indoor afternoon To Do list in favor of digging chicken manure into a couple of...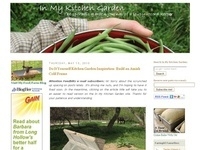 Greek Oregano in the Greenhouse Ready for this Greek Slow Roasted Lamb RecipeI love books. I love them so much that when I moved from northern California to Missouri 15 years ago, I chose to sell most of my beautiful Art Deco furniture in order to ha...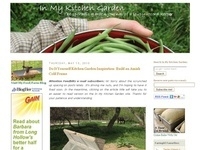 All's Quiet on the Winter FrontI've been wanting to write about raised beds since I started this blog back in 2006. I decided to start growing in raised beds when I moved in with my hunky (and handy!) farmguy Joe nine years ago and had the chanc