Blog Posts - Things To Do In Thailand
  Fitness Centres & Gyms and prices in Bangkok   It's seriously a pain in the ass trying to find out the prices of gym memberships in Thailand! So I have put together a list of gyms in Bangkok along with membership prices and cost...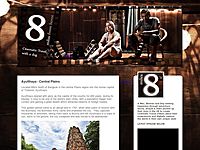 Yi Peng Festival - Loy Krathong Chiang Mai - 2012 The amazing Yi Peng Sky Lantern festival takes place in November every year across Thailand. But without a doubt the most concentrated amount of lanterns is released behind Mae Jo University in Chiang...
      I've tried yoga on and off over the years back in my hometown but never really stuck to a class for too long… the last couple of years I mainly followed a Rodney Yee yoga dvd once a week every week to subsidise my oth...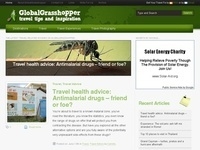 South East Asia has many wonderful places to visit and great things to do. It also offers some of the not-so-traditional and slightly crazy things to do that most people wouldn't dream of doing back home, but hey isn't that the joy of travelling? Her...