Blog Posts - Timelessness

  Mystics who have claimed that they have direct experience of God have repeatedly and unanimously told us one thing: Time is unreal. If mystical experience gives the mystic the sensation that time is unreal and if one wants to establish that my...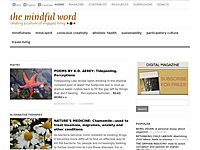 Is it possible to tinker with the present, the way an author can tinker with the past when writing a story or narrative based on […] Continue reading at The Mindful Word journal of engaged living [http://www.themindfulword.org]...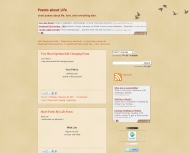 Anarchy ( shorter amazing wise quote about life ) Anarchy continuity is heresey and love an irrational number © 2009-2010 Benjamin Dean...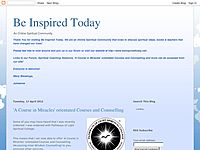 I thought I would share this article I wrote for my friend Cindy at www.naturallyuniversal.ning.com. As we come to the end of 'The Power of Now' by Eckhart Tolle a practical exercise for bringing ourselves back into the Now seemed quite appropria...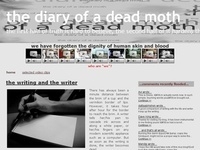 Suffice it to say, reading is poisonous. It tells upon one's health and eyes, and fills one with all sorts of discomforts. This poison is a poison of looking back. It leaves anybody unnerved and draws a layer of brine water on the stone-dried eyes.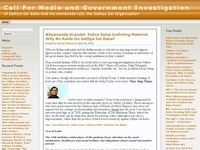 India is, often invisibly, 'bound' to timelessness. The West, all too often and too visibly, 'shackled' to time. Both vistas can be gifts - a sense of timelessness because it helps us to raise our eyes above the trammels of the material. A sense of t...