Blog Posts - Tina Talks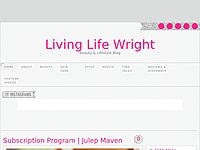 Let me start out with a little disclaimer here … Although I do believe that all natural skincare and beauty products are the best choice (hence why I am sharing this information with you), I do not currently use exclusively all natural products...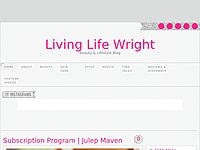 Julep is breaking all the rules in beauty – it's truly a next generation beauty company. If you haven't already jumped on the bandwagon of Julep, then let me have the honor of introducing you to Julep Beauty where a portfolio of th...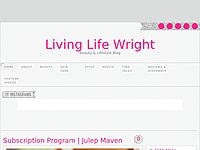 Welcome Back to Living Life Wright!!! My blog and YouTube channel have been undergoing some changes for quite sometime and I am excited to share with you now my new vision for my online presence. If you have been a long time subscriber, then you kno...