Blog Posts - Tipografías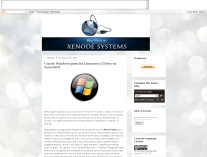 So, tengo este amigo de Internet, +Jamin Fernandez que se la pasa quejándose del renderizado de fuentes en Fedora Linux... Hoy finalmente encontré una manera de hacer que el renderizado de fuentes en Fedora sea por demás bello (¡y lo di...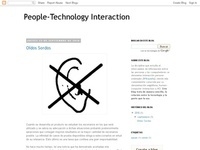 Publicado originalmente el jueves jueves seis de junio en la versión impresa del Diario Jaén.Uno de los aspectos más importantes de una web, son las tipografías que utiliza. Una tipografía es un tipo de letra. Los diseñadores web son verdaderos...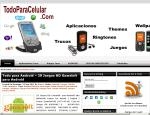 PicLab para iPhone, un divertido editor de fotografías con filtros, máscaras y tipografíasEn la App Store podemos encontrar multitud de aplicaciones para retocar nuestras imágenes. Desde las más profesionales como Photoshop o Snapseed, hasta otr...
The Olympics is coming to Great Britain London in summer 2012. The Olympics is the oldest worlds sporting event. The first Olympics took place 1986 in Greece. The logo design over the past century of the existence of the Olympics … Continue rea...
Creativas tarjetas de presentación diseñadas por talentosos personas de todo el mundo. 1.-Tarjetas de presentación en un mapa en miniatura. Poco común diseñado para pliegues Wanderlust 2.-Tarjetas de presentación en forma de cámara. Esta tarj...
Tarjetas de presentación originales y creativas II. Tener una tarjeta de presentación bien diseñada le ayudará a construir su marca y atraer nuevos clientes. Este post muestra únicas personalizadas en forma de tarjetas de presentación. 1.-Tarje...
Clemente Tequila I worked with Malibu-based tequila connoisseur Gene Fein to design a wordmark and set of labels for a new 100% organic tequila brand called Clemente Tequila. Here's a sample from the sketchbook, trying different wordmark forms, and...
Especialistas en cada programa han desarrollado los planes de estudios que como profesionista te darán la oportunidad de actualizarte en los cursos y diplomados que se usan en la industria actual. Cuentan con especializados para ofrecerte un curso...
Behance has launched a new student initiative called the Student Show Gallery, which aims to showcase the world's next generation of creative talent. Membership is free! As a member, your work may be featured, "appreciated", followed by fellow...