Blog Posts - Today's Reading Of God's Words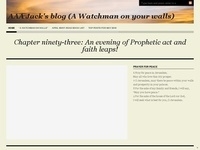 Today we read one word which not many Christians enjoy, the word "OUGHT". Why? Because it gives a 'negative' connotation of 'compulsion'. The average natural individual likes to be left … Continue reading ...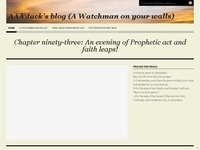 Today's word: "CALLED". What does it mean to be called by God? Many are actually called by God (the Holy Spirit) through Jesus to believe in Jesus. The Bible calls … Continue reading →...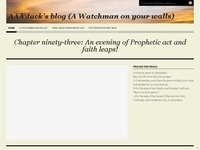 We read a word today: FAITH. We can see faith. Faith in action produces the seen parts of faith. Faith enables us to see the sign of time. Man of … Continue reading →...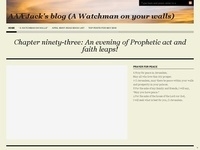 This is a heavy day as we are preparing with our Jewish brethren for September 23. The watchman has decided to go through the same fast and pray and reading … Continue reading →...