Blog Posts - Tom Adeyemi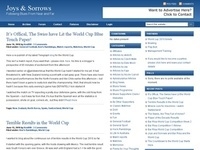 The scarf lady, half of Small Heath Alliance and most of Row Z of the Tilton are going spare at the moment, as we haven't brought in five more strikers, whilst (whisper it) Aston Vile have put in a £15m bid for Ross McCormack of Fulham fame. T...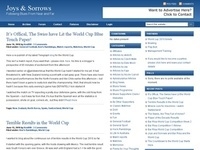 I can't believe a year has gone since I was at the end of season dinner with Russ, however it must have done because the one we went to was PA13 and this one was called PA14. Unfortunately I wasn't able to be there this year, so followed...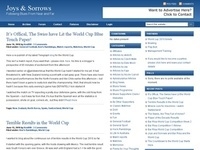 It had been a violent, wild night on the Surrey/Hampshire border and I had sustained minor damage to some fence panels which shouldn't take too long to fix. A couple of my neighbours hadn't fared so well with large trees felled across their prope...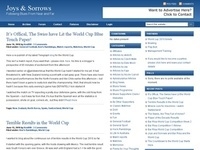 This is an article that will appear in this Saturday's Made In Brum magazine, priced at £1.50 from sellers around St.Andrews. Well, here it is, the longest awaited home leg of all time.  Poor Swansea fans must have been praying for Bristol Ro...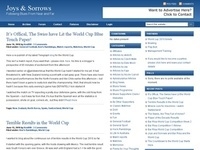 It seemed an absolute age since I'd been to a game as I hadn't been able to go to the Bolton match though I did watch some of it on the telly and as for Leeds well enough said. I would normally have gone to Derby but I thought if we were...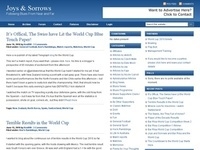 This weekend sees Blues take on Brighton, who have spent the summer trying to work out whether or not to keep Gus Poyet,something they decided not to do in the end, seemingly to their detriment as things stand. Since they lost to Crystal Palace in la...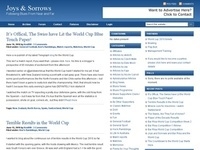 Baz is back, here is his first VFTS of the season. ———————————————————————— Well the big day had finally a...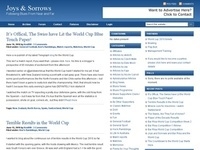 The following article will be appearing in this weekend's edition of 'Made in Brum' fanzine… This will be a season entirely unlike any other!  It really does feel a little like we've gotten the yoke of expectation off our b...