Blog Posts - Tomasz Kuszczak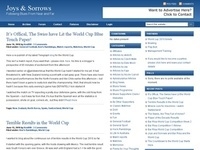 When I wrote my last article, we'd suffered back to back defeats and we hadn't yet beaten Ipswich as we turned the tide in our favour once again, yet I still didn't even begin to think we might be discussing the sacking of Gary Rowe...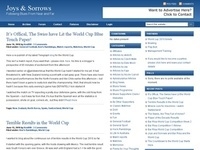 Back to back defeats (first time this season!) since my last article means we're now down to 8th in the table.  Not too bad, all things being considered, but we could have been third if we'd beaten Newcastle and Barnsley…yes that...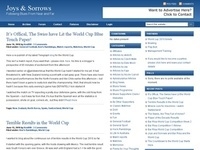 The scarf lady, half of Small Heath Alliance and most of Row Z of the Tilton are going spare at the moment, as we haven't brought in five more strikers, whilst (whisper it) Aston Vile have put in a £15m bid for Ross McCormack of Fulham fame. T...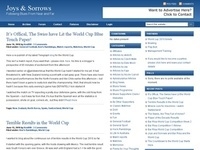 It promised to be another cold day and I wasn't to be disavowed of that fact early on when I took my neighbour's little Cairn terrier, Bentley out for his walk. My neighbour has been very poorly and she has been unable to exercise the lit...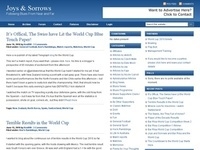 I had been in Coventry on business on Friday and Saturday morning and had stayed at Chris's pub in Baginton for a couple of days which was the pleasant part of the trip. I finished what I had to do by 12.00 and got on the road across the M69 to gai...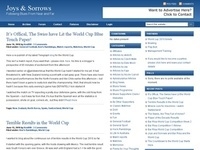 Happy New Year everyone. Saturday morning broke to dismal lashing rain and a chilly breeze. My youngest son, Ben was home for a few days and had expressed a wish to take in a game and so it was that I woke him up at just before nine suggesting it was...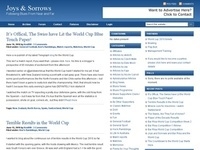 Early doors it was a bright and chilly morning but this belied the heavy rain, biting winds with gale force gusts that we were promised later. I was up early and took the opportunity to chop off my dahlia tops that had blackened with the recent frost...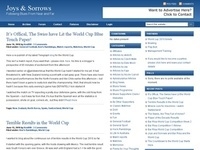 Blues versus Blackburn… Last season's Blackburn match had me wittering on about Rowett's first 29 matches in charge with twelve wins in total.  He's added handsomely to that tally this season, but we've Grounds (ahem) t...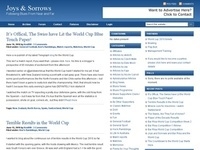 Bazza's take on our latest victory. ———————————————————————– It was back to domestic football for th...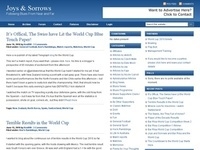 After exploring ways of getting to this venue by train it turned out it was going to be easier to travel by car. Bank Holiday weekends being what they are meant that my SatNav assiduously avoided the obvious routes taking me the long way round, circu...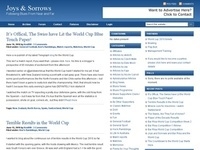 View from the sofa I normally don't comment on games that I haven't been to but I thought I would make one or two observations on the game yesterday that I endured rather than enjoyed from the relative comfort of my sofa. It is a busy time of the...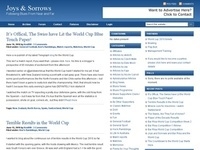 Welcome back fellow bluenoses! The close season seems to have gone faster this time around somehow and so it is, here we are early August and the first game of the season is upon us. Reading were our final opponents away from St Andrews back in April...