Blog Posts - Top Letter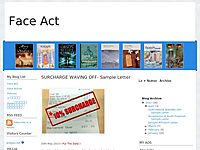 University of America L L B Scholaship Programme 2013 Application form FULL NAME :..................................................................................................... NAME WITH INITIAL'S:.....................................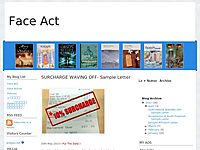 EVENT CALENDER 2nd December Launch Christmas Sparkle Daily Live Band At the Lobby 9th December at 09.30 am Kiddies Christmas Carnival with a magic show, balloons, face painting, games, & competitions (with under privileged ki...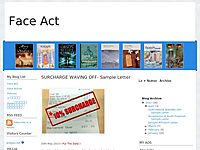 08st January 2013 Mr. __. __. Usapana General Manager ____________ Management Authority 1st Floor, ______ Housing Dept. Building Sir, Chittampalam A. Gardiner Mawatha Colombo 02. Dear Sir _______ _______ MANAGEMENT CO. LTD Plea...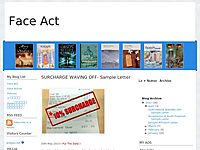 REGISTERED POST WITHOUT PREJUDICE Date : 08th January, 2013 Mr. Ayeshmani Kuru No: 43A Ground Floor, Liberty Plaza, Colombo - 03 Dear Sir, We refer your Letters dated 02nd November 2012 and 14th November 2012 and deny contents in th...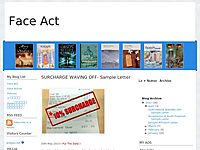 07th February 2011 Mr. _ _ _ Obama No: 253/3, White Clean House Woshintan Dear Sir, Re: SHOW CAUSE LETTER We write to further to your letter dated 4th February 2011 and our previous correspondence regarding th...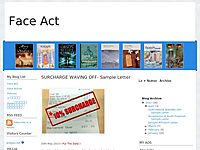 The Secretary, __________ ________ Management (Pvt) Ltd 1st Floor No: 25/12, Washington. United States of America RENEWAL REGISTRATION OF MANAGEMENT (PVT) LTD It is regretted to note that you have not taken steps to renew your c...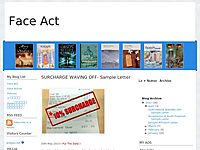 OWENER MANAGEMENT CORPORATION CONDOMINIUM PLAN NO. 1123 The 19th Annual General Meeting of the Members of the Liberty Plaza Management Corporation held on Friday 9th November 2012 at 4.30 p.m. at The Auditorium of Lanka Hospitals, 10th Floor, No.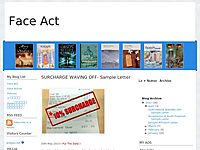 29th January, 2013 Manager Peoples Bank Liberty Plaza Branch Colombo -03 Dear Sir SUBJECT: CANCELLATION OF LETTER OF CREDIT This has further to the letter of credit No LC/04/2010 and LC/03/2010 dated 25th October 2012. We shall appr...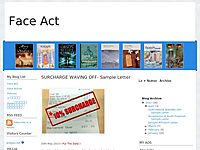 16th January, 2012 The Accountant XXXXX Shoe Company of Ceylon Ltd 122, Gen. Sir John Kotelawala Road Ratmalana AMENDMENT TO VAT & NBT ACTS Dear Madam We refer your Letter dated 10th January 2013 and kindly inform you that t...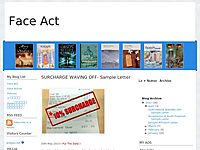 January 14, 2012 Mr XXXXXX Manurasingha Deputy Genaral Manager - Marketing, XXXXXXX Bank Of PLC, XXXXXXX House No 65 Sir baron Jayathilaka Mawatha Colombo 01 Dear Sir RE - "X'' MAS CO-SPONSORSHIP on behalf of the ____________ Management (Pvt) Ltd...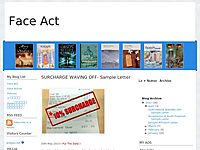 COMPANY LETTER HEAD __________________________________________________________________________________ 24th October, 2012Mr A. F. D. FizalDirector,________ (PVT) LTDR M Ramanayake MawathaColombo - 07ROOF LEAKAGE AT 45, xxxxxxx MANAGEMENT (PV...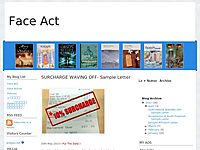 REGISTERED POST WITHOUT PREJUDICE Date : 08th December, 2012 Mr. XXXXXX XXXXX Wirakoon No: 43/12 Ground Floor, _______ Arcade, Colombo - 13 Dear Sir, We refer your Letters dated 12nd November 2011 and 24th November 2011 an...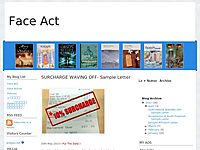 --NOTICE-- The gents and ladies wash rooms on the first floor will be kept close from 10th January 2013 onwards for refurbishment You are kindly requested to bear with us of noise and dust spread during the construction period Washrooms of...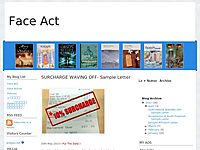 RESOLUTION FOR INCREASE THE SERVICE CHARGE We have not increased the members' contribution since 2007. However our operation cost has been increased drastically throughout the following years. 2009/2010 6M 2010/2011 10M...