Blog Posts - Toril Eden Nature Park is located at Eden Toril, Davao City. Its an 80 hectares man made nature park that provides relaxing and rejuvenating experience escape from the highly urbanise area of Davao City. They have a lot of amenities such as, Fishing...
An employee of the Davao City Treasurer's Office was gunned down by motorcycle-riding men as he was heading home after work on Thursday.Donald Roma succumbed to a gunshot wound in the head in the ambush in Barangay Daliao in Toril district, GMA Davao...
A construction worker was arrested after police found in his possession some P10,000 worth of suspected methamphetamine hydrochloride (shabu) during an anti-drug operation early last week.Peter Christopher Real was arrested in a sting operation at hi...
Police are now tracking down two motorcycle-riding men who gunned down a jeepney driver in Crossing Bayabas in Toril in Davao City Wednesday night.Victim Ryan Abung was riding a motorcycle when he was waylaid by the motorcycle-riding assailants, GMA...
A female barangay kagawad of Batangan town in Lanao del Sur was arrested with close toa million pesos in drugs in a sting operation in Davao City over the weekend. Police arrested "Ana", whom they consider a major drug supplier, in a buy-bust operati...
Two suspects were arrested and drugs worth a P300,000 were seized during Thursday's anti-drugs operation in Davao City's Toril district.According to GMA Davao, one suspect had been an elusive target of the Criminal Investigation and Detection Group,...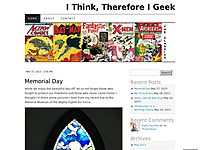 This past week Tumblr and Twitter burst into (yet another) uproar over cultural appropriation, specifically a Tumblr based webcomic called Mahou Shounen Breakfast Club, a comic set in Japan and based on the trials and tribulations of Japanese voice a...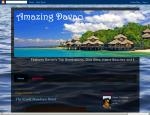 Muslim-inspired Malayan House MarapangiMalayan House Marapangi is a beautifully designed, Muslim-inspired farm house built in the 1960s that sits in the vast Nenita Farms of the Floirendo family in Marapangi, Toril, Davao City, on the lower slopes of...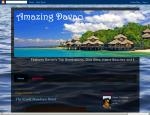 Villa Carmelita Inland Resort and HotelThis is Ermelyn's Inland Resort in Toril, south of Davao City, which is popularly known as Villa Carmelita Inland Resort and Hotel. It is a nice resort-hotel along McArthur Highway in Toril, Davao City, reasonab...