Blog Posts - Town Hall Meeting
Some commenters on Dean Ward's blog think its perfectly okay for a newcomer to get elected to our council, riding in on an establishment mayor's back after living here at the time for only two years, who is on record through a letter to the editor be...
Heard on the radio yesterday that our Mayor wants to have a private meeting with a group of newcomers and weekenders. Who are these newcomers and weekenders? Are they a newly organized group such as the Ratepayers? Are they meant to counter the Rat...
My fellow blogger Mr. Ward has the temerity and audacity (got to admire his spunk) to disagree with me. ;-) Regarding whether a Town Hall Meeting is warranted at this time as I have been advocating for here on my blog. Considering, as he believes, th...
I believe with everything that has transpired, especially in the last couple of months or so, that a meeting of the minds, so to speak, needs to take place between members of council and the general public here in the Pass, by way of a forum open to...
Yesterday, I sent an anonymous email to mayor and council at the request of a commentator in my last post, who provided everyone here with council's individual email addresses and encouraged people to contact them. I heard back from no one except for...
By way of petition and word on the street the community has spoken... "We don't trust you no more"... is what they are saying. Mayor, council and administration have lost the trust of the people... and yet they are still there? Have they no shame,...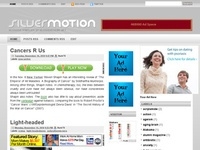 Hear ye, hear ye, all you breast cancer bitches out there:Do you have questions about treatment options, nutrition and physical activity, family history, and supportive oncology services to help you move forward after breast cancer? This FREE interac...
In a recent CTV News interview the Mayor claims he and his council have a 'mandate' to make change. Where exactly does he feel this 'mandate' comes from, and who gave it to them? It didn't come during the election because everybody running was for c...
Pass Herald - Letter to the Editor Dear Editor: After the Town Hall meeting on June 21, I spoke to many others who were there. We all have thoughts and feelings that cover a wide range, from agreement with some of the answers provided by the Mayor...
Me thinks, this week's Pass Herald editorial by Buddy Slapak deserves the light of day, here on my blog. Now, if only council could communicate to us, as well as Buddy has just communicated to them: Our Town Hall Meeting The Crowsnest Pass Town...
Last night's Town Hall Meeting razzled, dazzled and finally frazzled everyone. There was more ducking and weaving the questions put to mayor and council than you see at most boxing matches. "We'll get back to you on that" was the standard reply. If...
Some people have been asking what the shouting match was about at the end of the Town Hall Meeting the other night, when the Mayor and a Councillor ganged up on my wife for challenging the Mayor as to his absence last week-end in the Bellecrest...
The more I read your 'Mayor's Corner' the more I see the similarities or modus operandi used by our former mayor. The similarities are strikingly similar. Dividing a community by enticing one group to attack another, creating an 'us' vs...
Well Boys & Girls, here's your chance to thank Mayor and Council... or not?... for getting us to where we are now: Town Hall Meeting June 21, 2012 Council extends an invitation to the Public to attend a Town Hall Meeting Thursday, June...