Blog Posts - Tracy Gronewold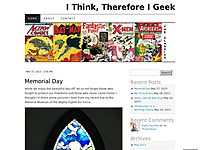 In which, Andrew, Tracy, and Dude take on the news from SDCC, especially the trailers for new DC movies and the announcement of Brie Larson's casting as Captain Marvel.  They wrap up the episode with a conversation about whether or … Con...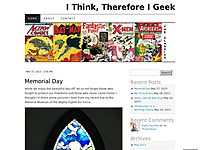 The gang discusses some geek topics of note this week, beginning with the Pokémon GO phenomenon, which threatens to take over the world.  After that, there is a conversation about Frank Cho's sudden departure from DC Comics.  Finally, none o...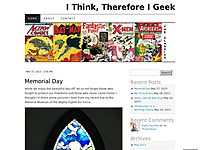 In which, Andrew, Tracy, and Dude break open the '06-07 Marvel event Civil War.  We discuss who was responsible for missed deadlines and delayed releases, whether inking had something to do with the hit-or-miss artwork, and the likelihood tha...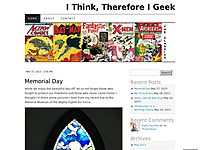 In which, Tracy and Dude follow up on the previous podcast on freedom of speech with a podcast on censorship and how it is different for geek culture than it is in the larger American culture.  We discuss the difference … Continue reading U...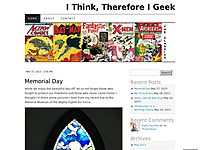 ***** SPOILER ALERT ***** This podcast will be discussing plot points of comics and movies which may be considered spoilers. Consider yourselves warned. In which, Andrew, Tracy, and the Dude take on X-men: Apocalypse.  In this episode, we revisit D...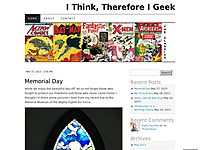 Americans love a good rags to riches story, especially when the protagonist has to work hard, pull himself up by his bootstraps, and eventually makes it big.  Horatio Alger sold dozens of books based on this very formula.  There's also …...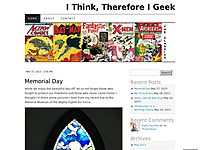 Congratulations to our lucky winner, Steve Patton, who won his choice of a comic themed item of up to $40 value from QUEVA Jewelry by ZP. Don't forget to check out the rest of Zachary Pryor's awesome pieces! Tagged: Art, … Continue...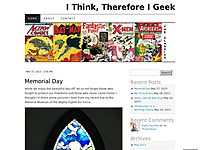 Love. The Fox (Magnetic Press) Written by Frederic Brrémaud Illustrated by Federico Bertolucci From time to time I find myself staring at my double screens in my basement office, wondering why I'm not lying in the grass on an island … Co...