Blog Posts - Translation Blogs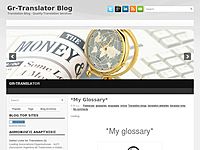 Memsource Cloud is a complete translation environment that allows you to create your own workflow, and share projects with your vendors. It supports over 50 file types and includes translation memory, integrated machine translation, terminology manag...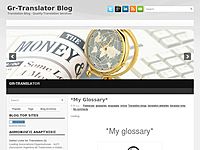 "The secret of getting ahead is getting started. The secret of getting started is breaking your complex overwhelming tasks into small manageable tasks, and then starting on the first one."(Mark Twain)Why Not Try Something New Today?-Ideas for...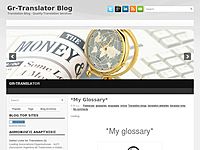 Summer Training Sessions - Mark these dates on your calendar 3 July Meeting clients at ProZ.com8 July Create a blog and stand out in the translation industry.Making More Money: Translate More, More Easily 10 July Five Keys...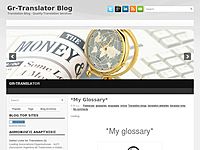 Webinar Invite | September 2013Here is the exciting educational webinar schedule for September 2013! Browse through the webinar selection below and register, at no cost to you, for sessions that are of interest. Tue10ProZ virtual event - Engli...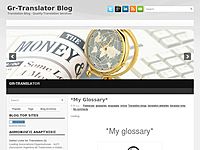 April 2013: Online Courses for Freelance Translators Register NOW!Proz Training CoursesMondayTuesdayWednesdayThursdayFridaySaturday12SDL Trados Studio Getting StartedT06 - Basic Terminology in Healthcare & MedicineSDL Trados Studio – Part II (I...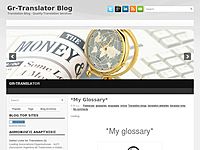 March 2013: Free Webinars Register NOW! 18Free Webinar - SDL Trados Studio for beginners with tips and tricks19Free Webinar - TO3000: Focus on Translation, not Administration!20Free Webinar - How to translate files &...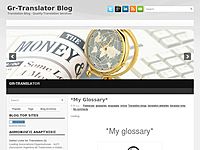 A list of webpages written by translators offering: TIPS on how to translate + STRATEGIES for Business Success. Cecilia Falk's Home Page Céline's 10 Tricky Situations Translators Might Fi...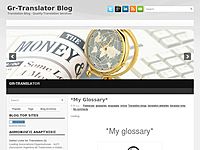 Almost Everything You Ever Wanted to Know about Translation by Lola Bendana and Alan Melby.For those interested in translation, project management.It includes the following topics, among others: - language service fees- a translator's...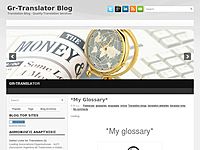 *My glossary*Maintain consistency in your translations by using glossaries (for terms) , style guides, and translation memories (for sentences). Simple glossaries = terminology lists that include only a list of terms with their translated...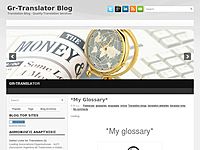 Kwintessential - The Top 10 Translator's Blogs [2011]Below are the final top 10. Transblawg Visit the website: http://transblawg.eu/ Thoughts On Translation Visit the website: http://thoughtsontranslation.com/ Brave New Words Visit the website: ht...