Blog Posts - Travel And Living

This would be one of the weirdest tourist attaction I've ever encountered.Seen it. Took a ride on it.In Lisbon, Portugal, Tram 28 is a popular public transport that promises its passenger a ride that does not disappoint.Built on the natural slopes an...

Back from Koh Phangan.Fully Moon Party. :)Buckets. :)KP tattoos. :)Shrooms. :)))*Silly giggles*...

It's the cutest thing I saw in Lisbon, a little chihuahua wearing winter clothes holding bucket of, most often than not, one coin begging for money in front of its performing owner.The Lisbon begging Chihuahua.It's more famous than you think. Just go...

I spent only three days in Lisbon and it was a whirlwind of a trip. Food, sights, walk, laughs; it was a pleasant place, with pleasant people that gave you pleasant feeling.Yes, the whole 3D2N in Lisbon was very pleasant; nothing more, nothing less.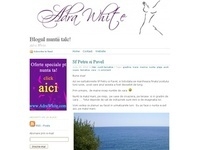 Buna dimineata! Cred ca ati observat cum in ultima vreme au aparut la televizor o serie de  emisiuni  focalizate pe  crearea  torturilor  si prajiturilor pentru nunti sau evenimente speciale.   Sunt interesante si au din ce in ce mai multi tel...