Blog Posts - Travelbug

The mountains are calling and I must go. I have often heard people say that the mountains have a pull towards them. Why are we naturally drawn towards the mountains? There was a time when I used to think of going to the mountains when I needed to es...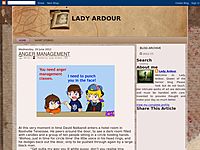 The smell of earthy concrete buildings, the sound of heels hitting cobbled streets. The sun has now descended down through the Gorges de L'Alzon that lies to the east of Uzes. Sitting in Place Aux Herbes, with a bl...