Blog Posts - Traveling In China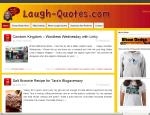 Albom Adventures It's moving day, and once again we are traveling light. This time we are not backpacking in China.  No, today I am shifting my blog's home (URL) and name from Laugh-Quotes.com to our new home at Albom Adventures.  A mov...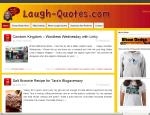 Laugh QuotesZig zag bridges are common in China, not because they are beautiful (although I think they are), but rather to keep away evil spirits who can only travel in a straight line.  They often lead to serene islands, symbolically taking followe...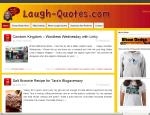 Laugh Quotes by Rhonda AlbomPatience is the secret to seeing a platypus in the wild, mixed in with a bit of luck.  Plus some guidance from a local. Two hours later and we got our reward:   Panda were much easier for us to spot as they are not w...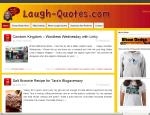 Laugh Quotes by Rhonda AlbomWe walked on the Great Wall of China! We chose the Mutianyu section as it's a bit steeper and much less crowded than the more popular Badaling section. We walked on the Great Wall of China while visiting Beijing in...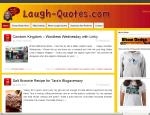 Don't touch anything in public bathrooms! Wise advice from mom when I was younger, but nothing drives the message home quite like traveling. Visualize this: We are waiting in a queue in a public bathroom in an airport in Beijing China.  Compar...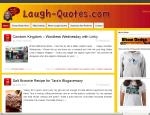 Always bring toilet paper.  I am not a rule follower, so generally any rule that starts with "Always" gets a roll of my eyes. Today starts the Blogging AtoZ challenge 2013 for which I am presenting one travel tip which I learned the har...