Blog Posts - Treaty Of Waitangi I imagine John Key must have had a lovely warm feeling as he announced before the world  (well, the UN in New York) that New Zealand was finally going to set up an ocean sanctuary at the Kermadecs, the gorgeous smattering of islands in our e...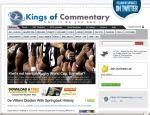 So here is England's official all-black kit for Rugby World Cup 2011, being held in New Zealand. As I tweeted yesterday, surely there's a clause under the Treaty of Waitangi for this blatant Pommy brand-grab? Perhap's a cause for MP...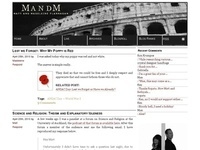 On Waitangi Day, Saturday 6 Feb, TV One aired "The Great Waitangi Debate" on their Marae Program in which Matt and I were audience members. Panelist Tim Wikiriwhi (who won the MandM award for being the most inflammatory speaker of the day...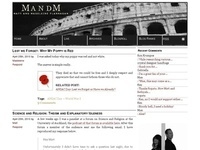 For those of you who slept in, got the time wrong or who just don't get TV One because you don't live in New Zealand, click on the link to watch "Marae: The Great Waitangi Debate," as screened on national television this morni...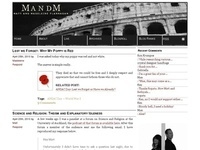 In the Theory of Morality, Alan Donagan has a concise discussion of the morality of contracts. At one point he makes the following plausible argument, Obviously, the normal conditions of the existence of a contract are not fulfilled if the promisee m...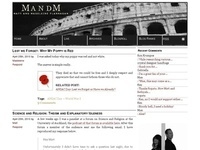 [ 6 February 2010; 8:00 am to 9:30 am. ] Yesterday Matt and I participated in filming a debate on the Treaty of Waitangi. The moot was "That the Treaty of Waitangi is holding NZ back." There were four panelists, Stephen Franks, Tim Wikiriwhi, Matthew...