Blog Posts - Trish Summerville

Were you able to watch the movie Hunger Games: Catching Fire?  The movie is actually a great sequel because it was able to build up the audience's excitement over what's to come on the third and final installment.  Apart from being very ent...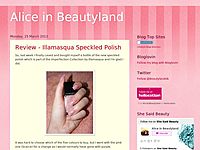 Global entertainment company Lionsgate and online fashion and beauty retailer NET-A-PORTER have announced an exclusive fashion partnership for The Hunger Games franchise. The luxury clothing line titled Capitol Couture by Trish Summerville consists o...
In love with my new kicks! My new Nike Dunk Sky High in crisp white! Combined it with my fav leather jacket and my new hoody. I used to wear these hoodies all the time... but for some reason I didn't bother buying new ones (the old ones shrunk aka I'...
Picture overload! The second shoot I did with Evelien from Fotografille! You can see the first shoot here.I really like how these pictures came out. When we shot these pics it was raining; stupid Dutch weather, something is really "of...
Last Sunday I went to the first festival of festivalseason. Well, it was a semi-festival, since it was inside and just one (long) evening. It was "here is your future #2" at 013 in my hometown. This is what I was wearing; just a simple fes...
The new Icon collection is now available at H&M, and how I love it! I'm totally in love with that leather jacket, but since I'm still pretty satisfied with my Dragon Tattoo Leather Jacket (here) and I don't have that kind of money...
The sun has returned! And I'm so glad! This is what I was wearing last Saturday. I know that this outfit is very similar to the last one (and not to alarm you... but I have shot my Sunday outfit, and yes... it's kind of the same. Sorry!). Well back t...
What I was wearing last week during Easter. This post was supposed to be online much earlier this week, but I couldn't restrain myself in sharing the pics of the CreamPR bloggerevent with you. So Easter... very different to last year. See what I was...
Typical: it's the first day of real sun and +15 degrees in the Netherlands, and I have a snow-storm outfit to show you! I have been so busy that I didn't have the time to post these; so I'm doing this now before work. These pics where shot over...
Pictureoverload! Since I got so many comments and questions regarding the batman sweat I just needed to post this whole outfit now. (Eventhough I will be late for work now...) Anyhow: the batman sweat, combined in a Amy-way. I'm wearing thi...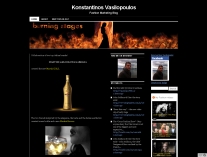 While waiting for the new collection Versace for H&M to be displayed in the stores worldwide, H&M announces a new collaboration with Trish Summerville, the costume designer of the "The Girl with the Dragon Tattoo" movie.   Inspired b...