Blog Posts - Trofie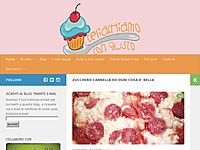 Trofie con speck, mela verde e curry è un piatto che ha sapore di primavera, veloce e gustoso. Speck, mela verde e curry insieme sono un mix perfetto di sapori. Poi la pasta Farabella senza glutine, è perfetta per questo tipo di preparazioni. Un...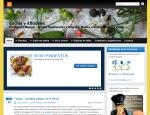 Descubrir la pasta trofie o trofiette ha sido genial, hace mucho tiempo que no probaba una pasta tan deliciosa elaborada con la receta que le va como anillo dedo, perfecta, se compaginan a la perfección. Es una receta clásica, como su nombre indica...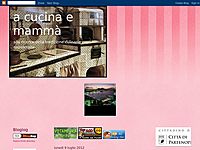 Per questo gustosissimo piatto ho usato, le trofie come pasta, ma vanno benissimo anche gli spaghetti o le linguine. ingredienti per 4 trofie  400 g cozze  500g frutti di mare misti ( vongole,taratufi,fasolari)  500g mazzancolle  una decina pomo...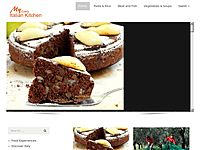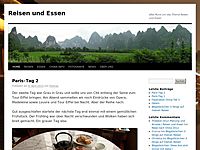 Zu einem Medienevent "Ligurien nicht nur für Feinschmecker" in der Kochschule Kustermann lernten wir vom Weltmeister Sergio Muto wie man Pesto macht. Wir waren bereits mehrfach in Ligurien unterwegs und unter anderem auch in der Cinque T...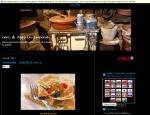 Preparazione Fate rosolare una piccola cipolla tagliata a fettine sottili in due cucchiai di olio extravergine di oliva, unite 100 gr di prosciutto crudo tagliato a cubetti e 150 gr di piselli lessati e fate cuocere per qualche minuto. Unite una fogl...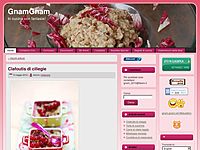 INGREDIENTI 400 g di trofie fresche 150gr. di zucchine 100gr. di pomodori secchi marinati 30gr. di olive nere snocciolate 30gr. di frutti di cappero in salamoia 6 foglie di basilico 1/2 cipolla rossa 1/2 bicchiere di olio extravergine di oliva...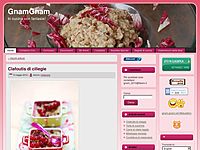 INGREDIENTI 350gr. di trofie 400gr. di funghi porcini 200gr. di fontina 50gr. di burro 1 bicchiere di panna sale pepe —————————————————————————– PROCEDIMENTO Tagliate la fontina a cubetti. Pu...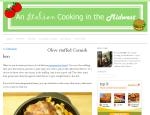 And here we are for the second installment of my pasta series. This time I moved to Liguria and I made trofie. Trofie are typically served with the staple of every Ligurian home: pesto. Trofie PolaM CC BY-NC-ND embed Trofie … Continue reading &...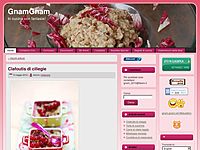 INGREDIENTI 250gr. di trofie  fresche 4 acciughe sotto sale 30gr. di basilico fresco in foglie 30gr. di Grana Padano 100gr. di crescenza 20gr. di pinoli sale pepe —————————————————————————–...