Blog Posts - True Detective Season 2
A very Happy New Year to all of you movie lovers out there! Last year was a pretty great year for DVD and Blu-ray with some great new blockbusters from the big screen and loads of fantastic catalog titles added to the hi def roster. We start off 2016...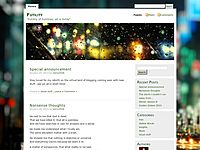 I still believe that True Detective is one of the best TV shows to come out in the 2010's. Though, at times, the first half of the season was slow paced, had a tangled plot and lacked the rhetorical philosophy of the first season, the things st...