Blog Posts - Tuesday Meme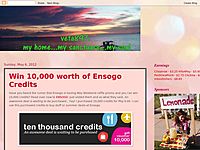 I love the sounds and the power of pounding water, whether it is the waves or a waterfall.---Mike MaySit in reverie and watch the changing color of the waves that break upon the idle seashore of the mind.---Henry Wadsworth LongfellowWe can speak with...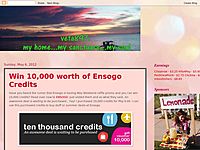 Look at the sky. We are not alone. The whole universe is friendly to us and conspires only to give the best to those who dream and work.---A. P. J. Abdul Kalam Linked Our World Tuesday www.feedburner.com/veta897...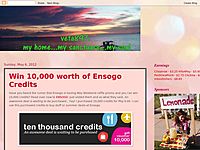 The SWCES Marching band joined the 45th Charter Day of Surigao City.FYI: The City of Surigao was created pursuant to Republic Act No. 6134 signed by then President Ferdinand Marcos.Cute ballers and baton twirlersHello cutie!Everybody needs a rest. Yo...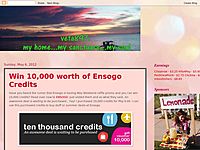 You don't choose your family. They are God's gift to you, as you are to them.---Desmond Tutu Linked Our World Tuesday Blue Monday Location: Banahaw Beach, Surigao Citywww.feedburner.com/veta897...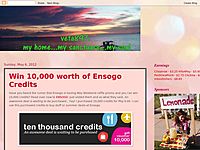 One sunny afternoon in Makzterz Beach... kids just wanna have fun... making sand castle bridge over troubled water? :-) BTW, it is low tide i dunno what it is but it is cute coconut shell am looking for my footprints :-)&nbs... I decided to answer the following questions in a podcast. You can listen by clicking the play button. [Runtime: 15 minutes]     1. Are you happy with your job? Why or Why not?  yes and no. 2. What do … Continue reading → The ab... 1. How much sex is too much sex? Explain. Too much sex would be sex three times a day seven days a week. If the sex interferes with daily routine, like work, etc. Then it's too much sex. If it's too … Continue reading → The a... The post Some Things to Think About [TMI Tuesday] appeared first on You Won't Tame this Sassy Cat. 1. Name something you always carry with you? I always carry my iphone. Because I am an iphone slut. 2. Is there anyone on your mind at the moment? This was originally posted by Sassycat3000 by Catherine "SassyCat" Martinique1. We are just a few months into 2014 but I want to know what have you done this year that you have never done before? I'm currently involved in #FebPhotoFest. I actu...