Blog Posts - Turkey Street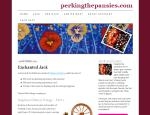 A big hand to insideoutinistanbul for the thoughtful review of Turkey Street. I'm chuffed! Turkey Street: Jack and Liam move to Bodrum – Review.Filed under: Books, Turkey Street...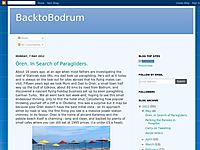 Three years ago I met two interesting guys in a supermarket. They were behind me in the queue and I had an inkling from the amount of wine bottles in their basket that they weren't locals. I'd just arrived back in Bodrum after spending 12...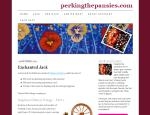 Hot of the press from the splendid people at InterNations is Expat Insider 2014, one of the largest global surveys of everyday life and personal happiness in the expat forest. As Turkey features in the top twenty destinations, it gets its own country...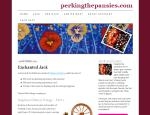 English is a funny old foreign language. Turkey Street is littered with British cultural and geographical references, slang, idioms and place names that may fly over the heads of our cousins from across the seven seas. Cue Jack's tongue-ever-so-sli...
I believe in fate, and our new puppy had our name on her the day she was born I am sure of it. Life moves in mysterious ways, because how she meandered her way to us from so far away I just can't imagine, but she did. On Saturday she will have been h...
Yesterday a puppy came to join the family. We agreed to foster her until a forever home can be found. She was found in a wet and soggy cardboard box in a park in Ovacik. She has been seen by a veterinary surgeon and has been wormed and sprayed for pe...
On Saturday I arranged to buy a throw that someone was advertising on the Buy, Sell or Swap Fethiye Facebook page, so on Sunday I caught the dolmus down to Fethiye to meet the lady there to collect it. Obviously it was too good an opportunity to m...
The coastal resort of Çeşme on the Aegean coast of Turkey is a lovely place to wander around enjoying the peace, sunshine and beautiful scenery. OK, helmets - check, luggage - check, strong box - check, beer keg - check, where exactly do the r...
This six story building on the corner of the seafront in Küsadası, Turkey, has seen many changes over the years. It never ceases to amaze me what the workers will do to get the job done. Have you spotted the painter yet? All Images...
If the hustle and bustle of the streets of Izmir, Turkey is all too much, hop on a horse and cart for a laid back tour around the streets. All Images Copyright 2000-2011 Janice Parr This photo was taken using the Canon EOS 1000D - in RAW - Shu...