Blog Posts - Tweed Heads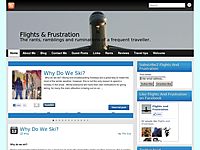 Lying at the most southerly coastal point of Queensland (QLD), Australia, the town of Coolangatta puts the "cool" into the Gold Coast. This scenic and slower paced location offers novel features and the Coolangatta beach is picture perfect. On a...
Supernova above this pier at Tweed Heads? Nah, it's just the morning sun. The shot is another one taken using a sunset filter. I ordered filters from an eBay supplier and received a substitute brand in lieu and it seems to me that the tinting i...