Blog Posts - Tyler S St Cyr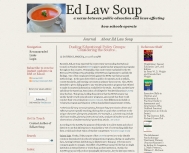 This article is the first in a three part series about school based bullying. In this article, we will be discussing legal actions a parent can take under the Individuals with Disabilities Education Act (IDEA), using a state's special education du...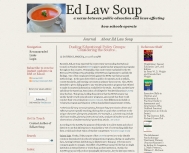 By Tyler S St Cyr, CAGS Edlaw Soup is alive! While Edlaw Soup may have become quiet over the past two months, it was for worthwhile reasons. This past summer, a new special education advocacy group was started in Vermont, by attorney Gary...