Blog Posts - Tyrus Clutter's Artwork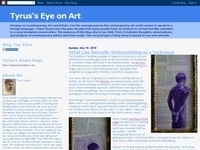 It has taken a few months get everything aligned, but the time has finally come. The Kickstarter Campaign to make the Palimpsest Portrait Project a reality is now live. You can find out more about the particular printing process I use below, but all...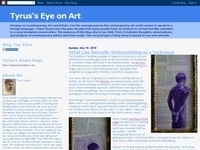 In 2006 and 2007 I first began serious work on a project that was not yet named. Conceptually, it was to consist of twenty-five portrait pairs—fifty total portraits. Each pairing would situate an image of Jesus, from art history, with another indiv...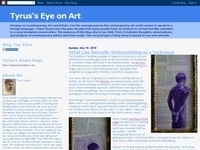 Anyone browsing through posts on this blog will quickly find that the presence of text and words within my artwork has been evident for about two decades. In paintings this has often taken the form of applying paint over book pages. When incorporated...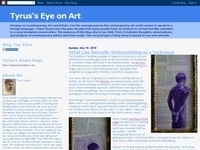 I often work on the carving of my relief prints in public places. If I have a particularly intricate linoleum or woodcut design that will take hours and hours to carve then I break it up over several weeks or months. The process can both be tedious a...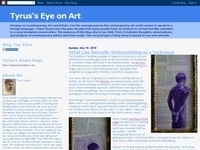 When I first began to seriously work on painting, as an undergraduate art major, I preferred a thicker, more opaque application of paint. It was not that I was painting with such dimensional strokes as Vincent Van Gogh, but it was not in the style of...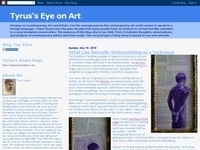 Sometimes art makes us uncomfortable, or rather it should make us uncomfortable. I recognize that this flies in the face of popular concepts of art consumption. When many people consider "decorating" their homes with art they gravitate toward the...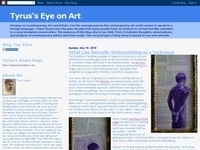 Each individual artist works at his or her unique pace. I have some artist friends who are so prolific that I still cannot comprehend how they complete so much work. Other artists may only complete a dozen or so works in a year. That can sometimes mi...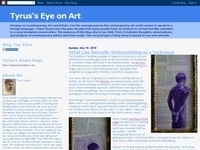 There is something quite intriguing to me about the processes of our creative endeavors. While viewers of artwork are immediately taken by the object or image that is ultimately presented before their eyes, artists have more opportunity to consider t...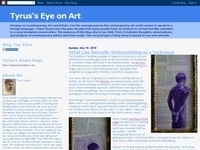 After a significant absence, I have returned to the blogosphere. Thank you to those who have been followers of this blog and who have voiced their interest and comments about the subjects discussed. I do intend to keep up with the entries on a more r...