Blog Posts - Uk Blog Awards
Well as my Grandma used to say, there's no getting any sense out of  me now. It's that time…me and my boy are almost ready. As we speak he's pacing the floor and getting used to the feel of his tux – his first black ti...
I've just had the best afternoon ever, and I'm feeling very pampered. You'll be glad to know that in preparation for tomorrow night there are now definite green shoots of sparkliness…my fingers and toes are a lovely shade of s...
Well that's it! No more work until next Tuesday. I've booked a couple of days off and tomorrow will be pamper central as I hand myself over to my friends at the beauty salon in the hope that they can perform miracles and get this fat old body rea...
So I woke up this morning ready to face the music – isn't it funny how in the night things always look very bleak? I've never been one to worry about stuff, and sleepless nights are an unknown concept to me but I must 'fess up...
You know how sometimes someone asks you a question which stops you in your tracks and makes you think about something which has never even occurred to you before? Well, that happened to me this week. Let me ask you the same question. Did you start...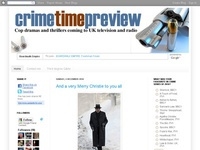 CrimeTimePreview is in the running for a National UK Blog Award.I've been covering crime TV dramas for more than four years, and have been delighted by the feedback and enthusiasm the site has received from many thousands of visitors.The launch of Cr...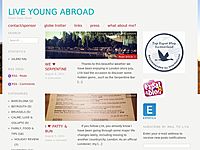 Hello to the LYA community ! Time has come for you to support LYA in getting nominated at the UK Blog awards 2014 So here are a few reasons why you should definitely click THIS LINK & vote - LYA's mission is to help every expat and young tr...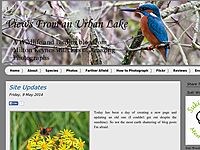 It is the time of year when voting opens for the UK Blog Awards 2015 and Views From an Urban Lake  (yeah this little blog) is up in two categories: Lifestyle and Art & Culture! Obviously. We'd love to win of course (however unlikely that may be)...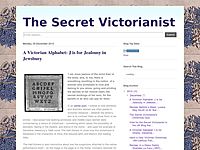 Along with Shakespeare, the Victorian novel is perhaps the greatest victim of the British schooling system. For many, the only nineteenth-century novel they will ever read is a Bronte, Dickens or Hardy 'ploughed' through over months of tedious cl...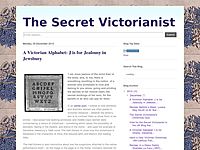 If you like reading about all things Victorian on the Secret Victorianist blog, please vote in the UK Blog Awards 2014, where the blog is competing in the Arts and Culture category.This year, I've blogged about topics as varied as blockbus...