Blog Posts - Ultahku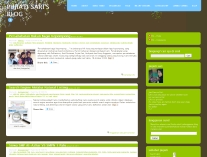 Today is my special day for me. Hahayyy alhamdulillah I am 23 years old… *why I'm feel so old T.T… What have been I did so long time ? I think I still have any shortage, mistakes in my life. So many things should I upgrade. I hope I...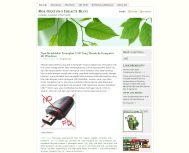 Hai teman2 Jumpa lagi  nich sama bosgentongs yang tetep ideal, heheeee… Kali ini saya posting bukan untuk memberikan ilmu tentang artikel komputer, hacking, internet ato dan sejenisnya, tapi kali ini hanya berupa info pengumuman and just share...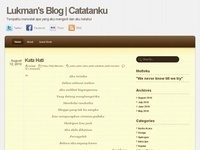 Selasa 31 Agustus 2010, 00.46 WIB. Huft…. akhirnya diriku ini bukan lagi berkepala 1 melainkan kini telah berkepala 2. Segalanya kini harus menjadi lebih dewasa, tidak hanya umurku, melainkan juga sifatku harus bisa menjadi lebih dewasa. Yach s...